Share
Why do You Need Amino Acid?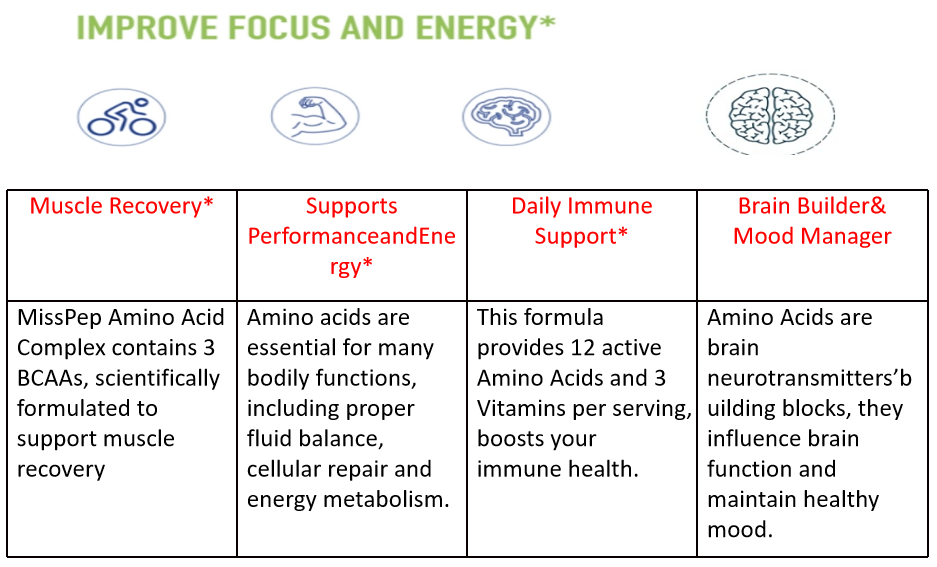 The Added Vitamin C, B6, and B1

Supplement Facts
Serving Size: 3 Capsules
Servings Per Container: 30
The Amino Acid Complex contains 8 Essential Amino Acids, 3 Vitamins (C, B1, B6), and 4 additional semi-essential amino acids. It will supply all essential amino acids that you need daily easily and provide glowing wellness benefits. The capsule is easy to carry wherever you go.
Benefits
- Eliminate Fatigue
- Promote Muscle Repair and Recovery
- Improve Physique and Improve Immunity
- Balance Between the Atrophy and Growth of Human Muscle
- Vitamin B6 in the support of cardiovascular and nervous system health
Ingredients
12 amino acids, including 8 Essential Amino Acids
Vitamin C, Vitamin B1, Vitamin B6
Other Ingredients
Gelatine, Purified Water
How to Take it
As a dietary supplement, adults take 3 capsules daily before meals, or as directed by a healthcare professional.
View full details